Below are some pictures of Jack and some of his friends...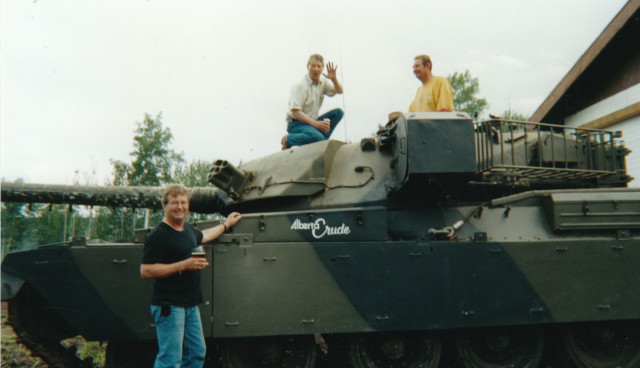 Jack Cross, Tom Weber & Ernie Otway.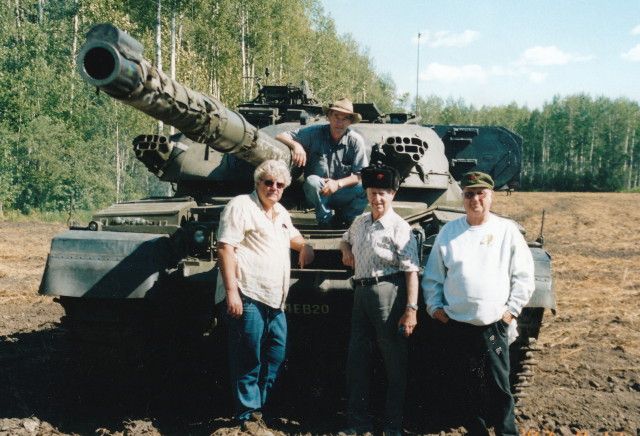 Tom Weber (cowboy hat), Roger Fournier (left), Jack's dad (middle) & Roy Boy from Arizona (right). Notice the socialist head gear.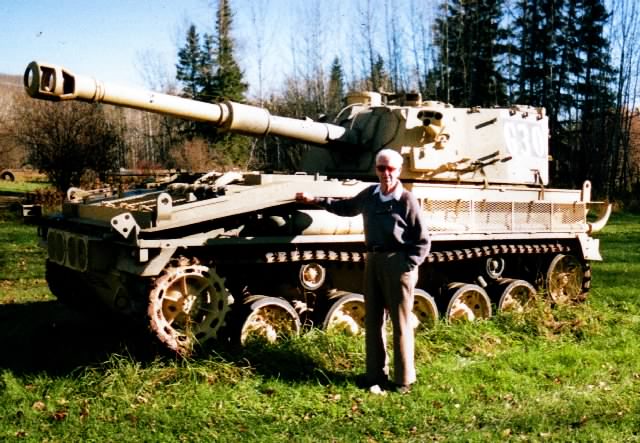 Jack's dad Dempson Cross standing beside the Abbot.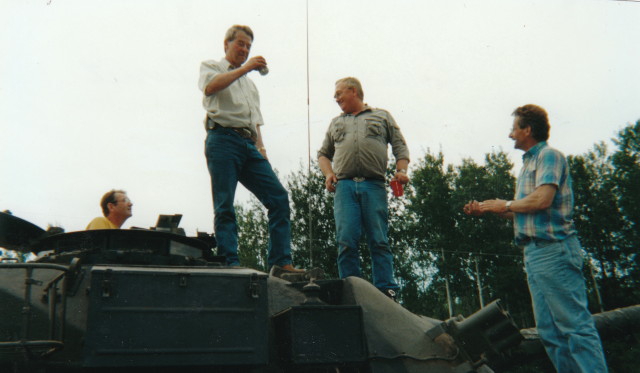 Ernie Otway, Tom Weber, Torchy Peden & Lee Weber.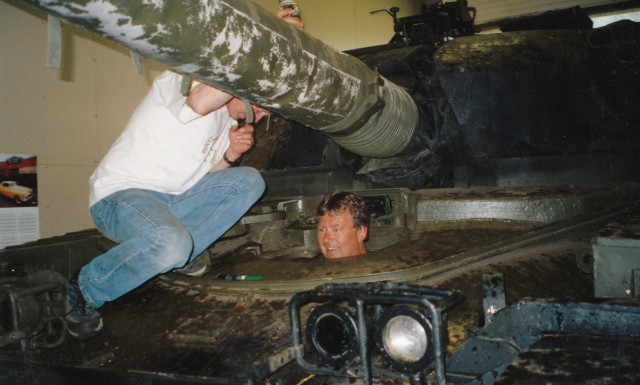 Tom saying, "Jack how many times do I have to go over the start sequence?"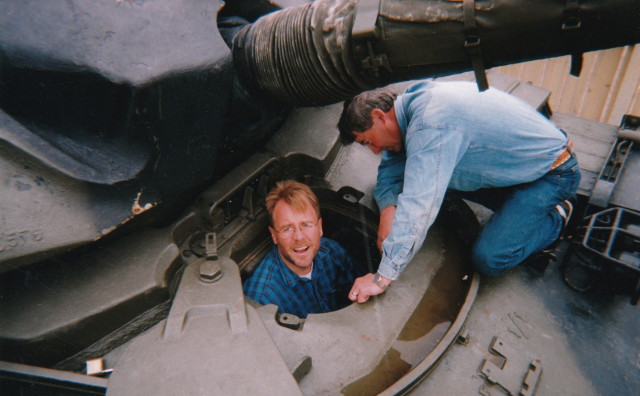 Pat Boeker in MK10 at Fort McMurray Legion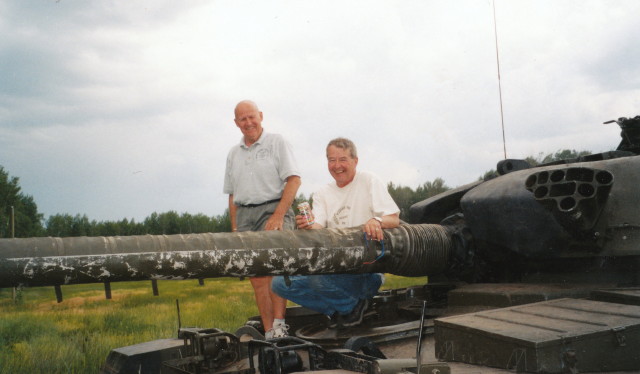 John Derijk & Tom riding on the MK10. John said "I think Susan would listen to me if I had one of these things."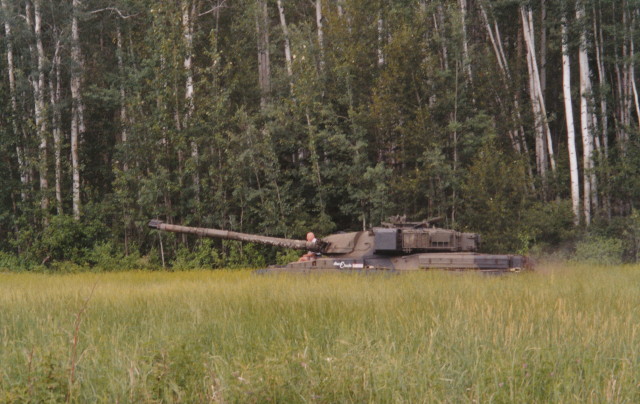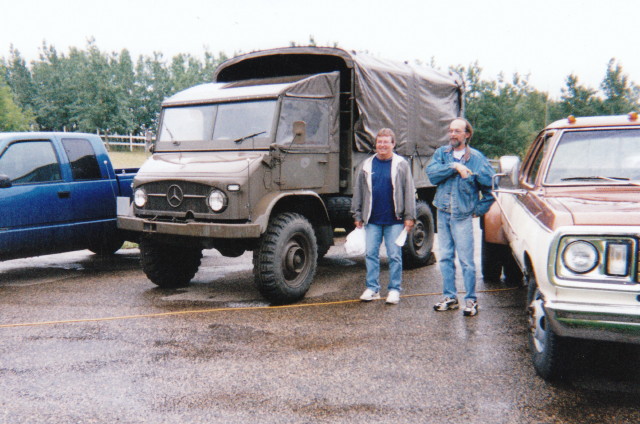 Jack & Ernie Badick with the newly acquired Unimogg.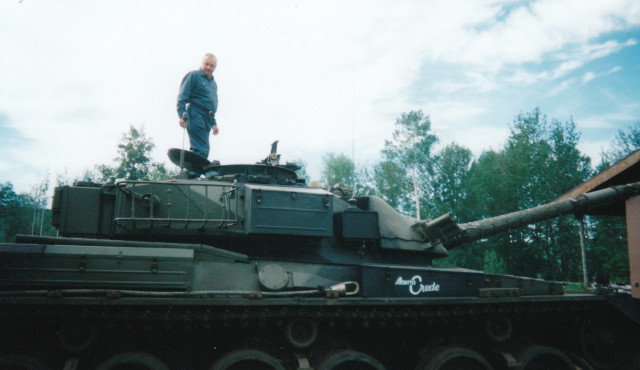 Hugh Armstrong worked for Cross Contracting - consulting and part time estimator.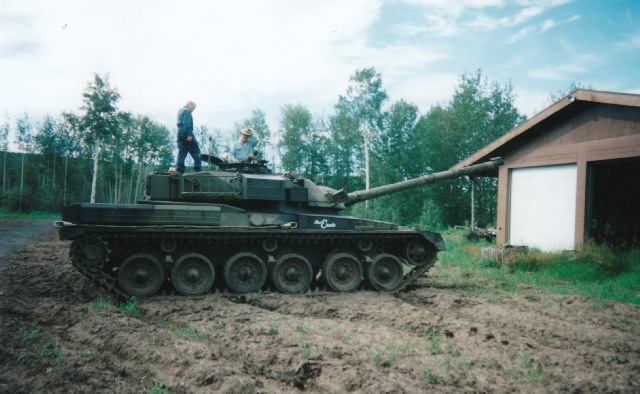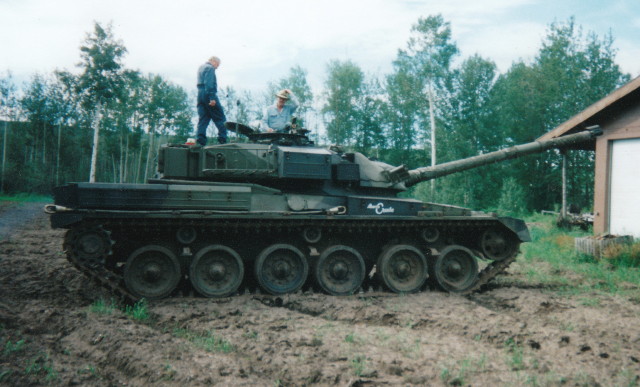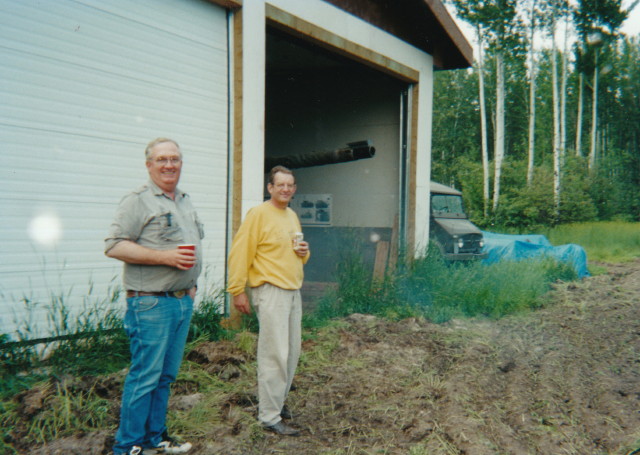 Torchy Peden & Ernie Otway.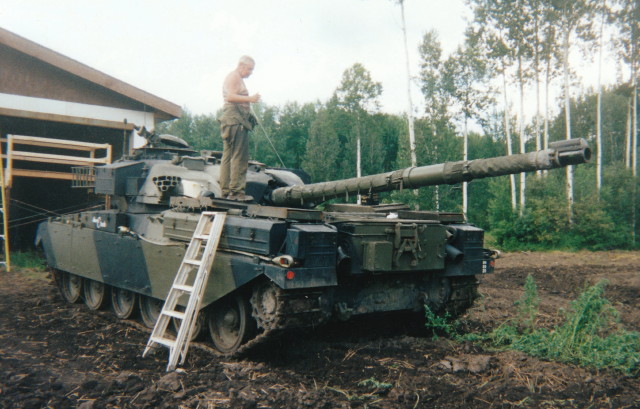 Bob working on the MK10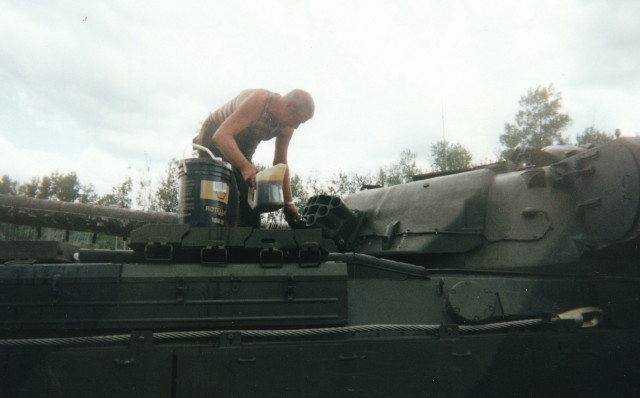 Bob McKee fixed the spotlight.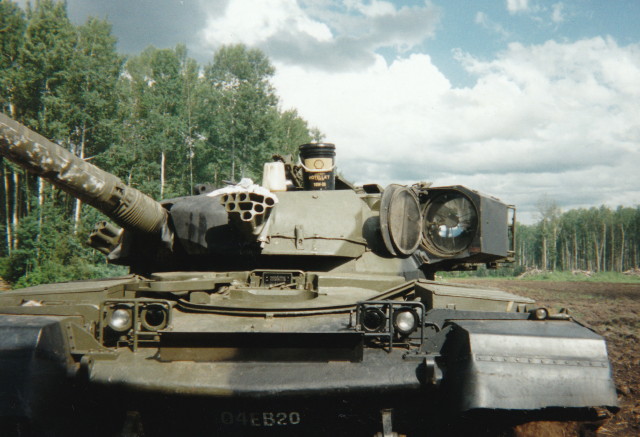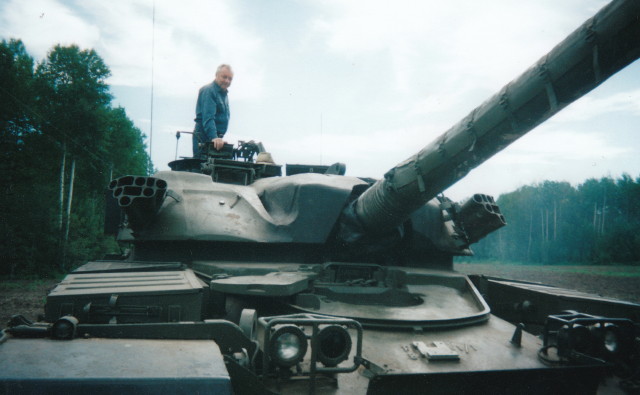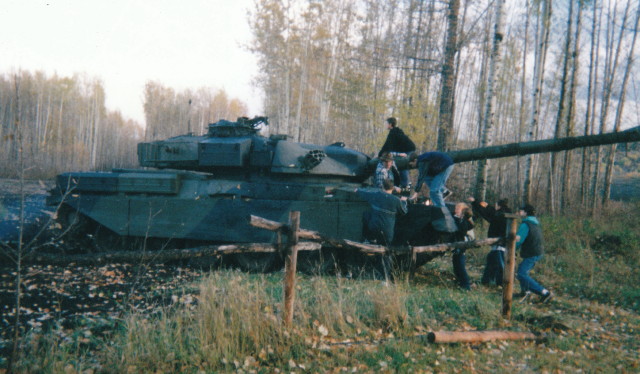 A Birthday party ride on the MK10 - What a hit !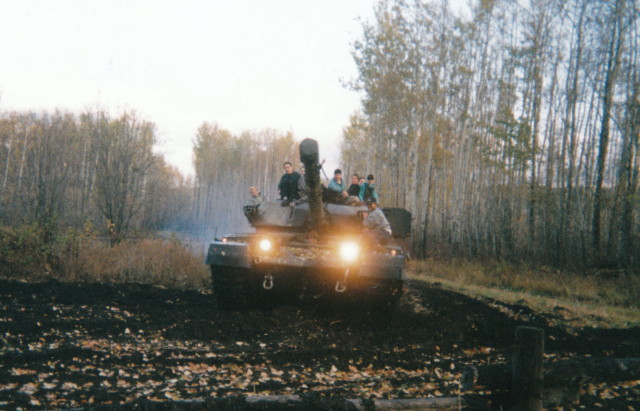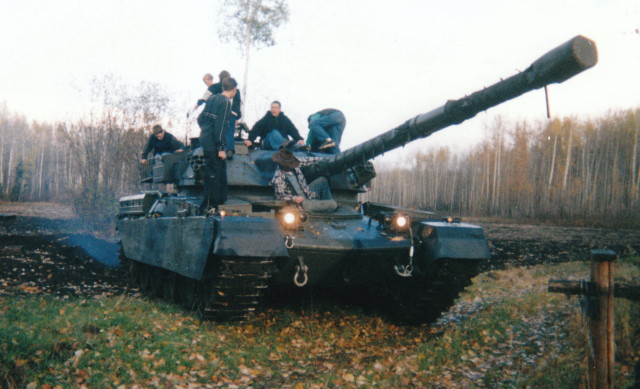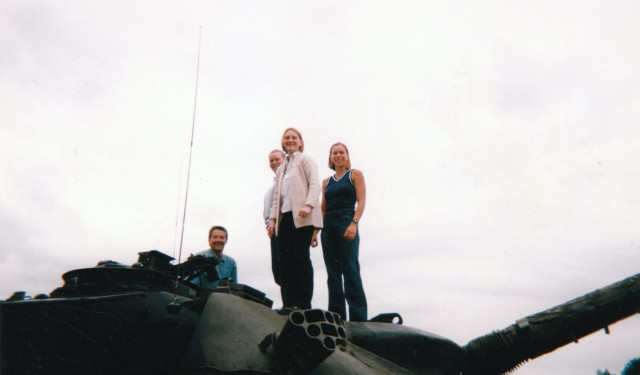 Girls from the Royal Canadian Legion.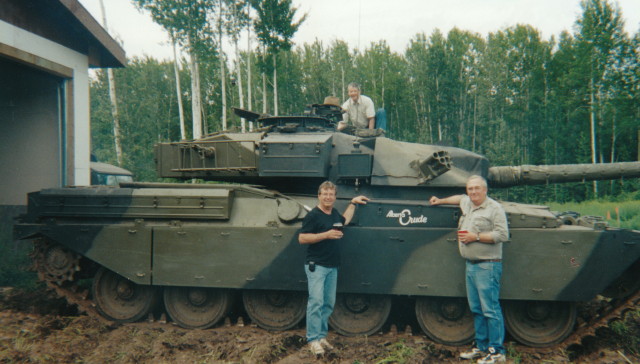 Jack, Torchy and crew with refreshments.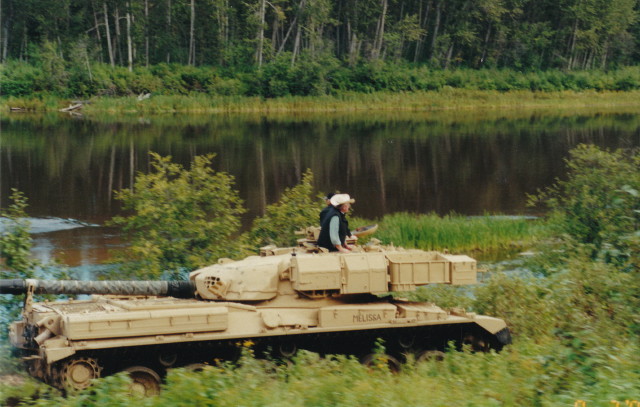 Full flight along rail bed beside the Clearwater River.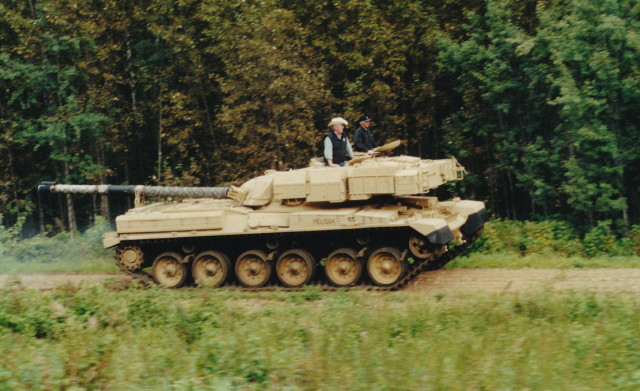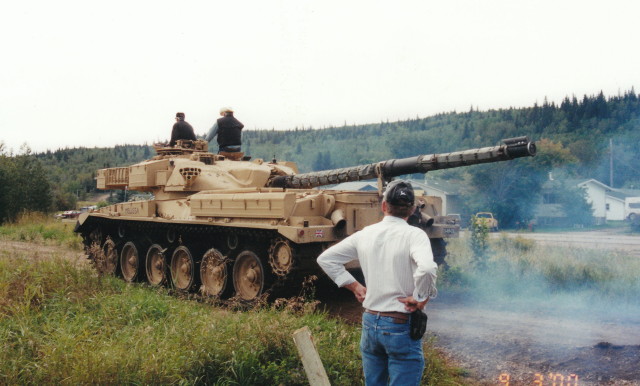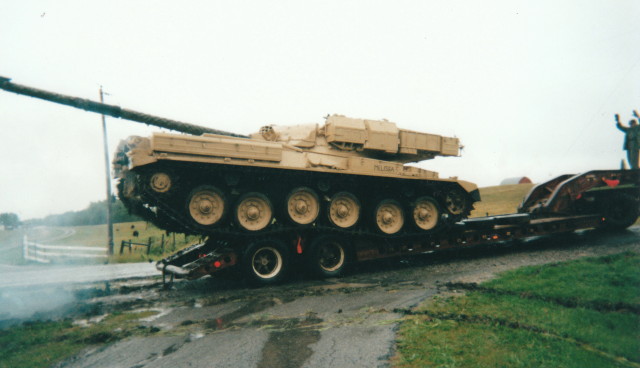 MK11 loading for transport.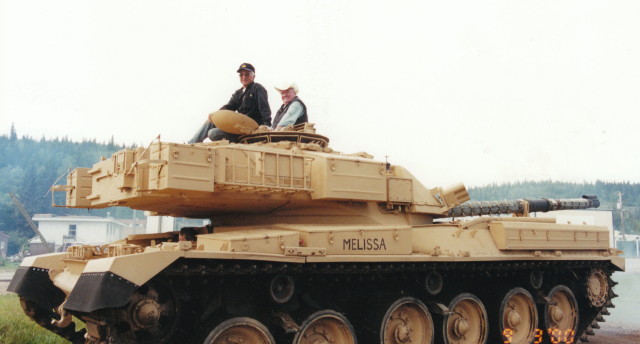 Mike Cardinal & Torchey Peden leaving Waterways near Legion.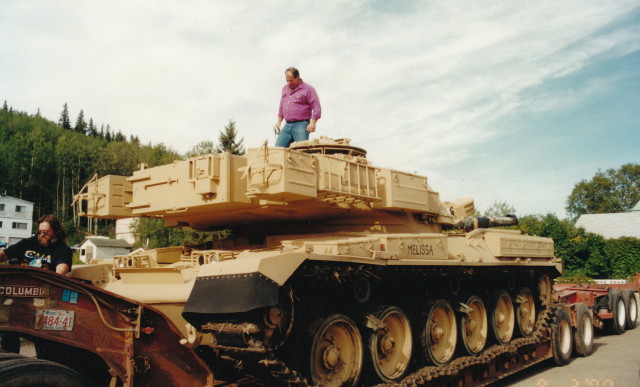 Dale Loewen inspecting the MK11 at the Legion parking lot.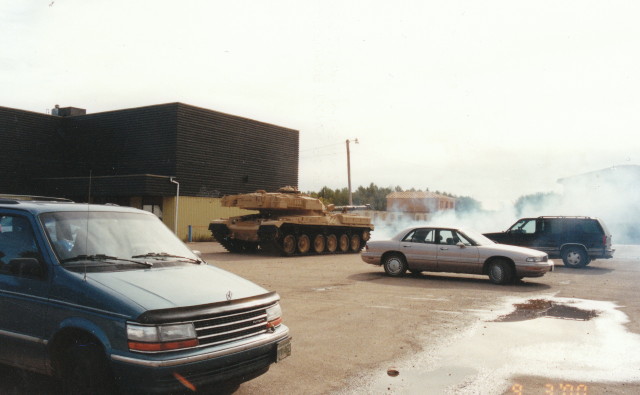 Tank leaving the legion.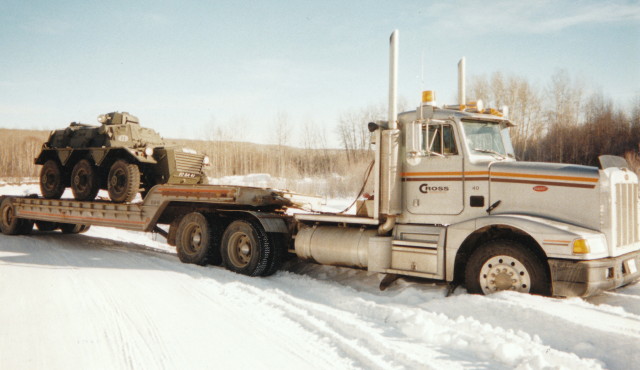 Saracen shipped from England arrives on Cross Contracting's truck with lowbed.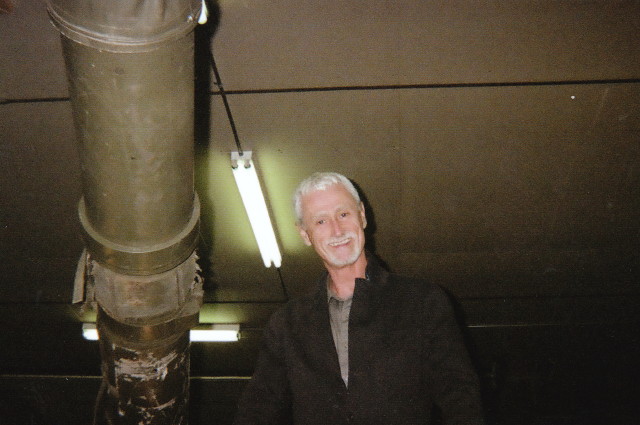 Jack's brother Bruce Cross.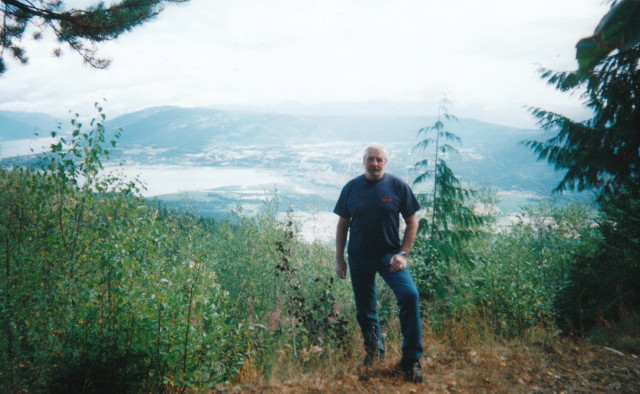 Bob McKee overlooking Salmon Arm valley in 1999.
Sadly Bob recently passed away.
Click here to go to the Bob McKee Tribute Page.